Music Lessons In The Comfort Of Your Home
No fighting traffic, we come to you!
Lessons offered 9am-9pm, 7 days a week
Experienced, knowledgeable, passionate teachers
Lessons for all ages and skill levels
30-60 minutes sessions
Your availability is our priority
Free recitals
Find cello Lessons In Denver With Our Private cello Teachers
Lessons In Your Home has professional cellists who are expert instructors. No matter what skill level your student is at, our cello teachers will be able to guide them on their journey. Lessons In Your Home cellists are all experienced musicians, and they have earned degrees from some of the best local universities, such as the University of Denver or the University of Colorado: Boulder. We guarantee that we will have the perfect teacher to help your student grow and glow!
When you call Lessons In Your Home…

After answering any questions you might have, we'll pair you with a local teacher that best matches your age, schedule, skill level, and goals.

… and then we'll schedule your first month of lessons!
First Lesson Guarantee — If you don't LOVE your first lesson we can pair you with a teacher that better fits your situation. Or you can even cancel and pay us nothing.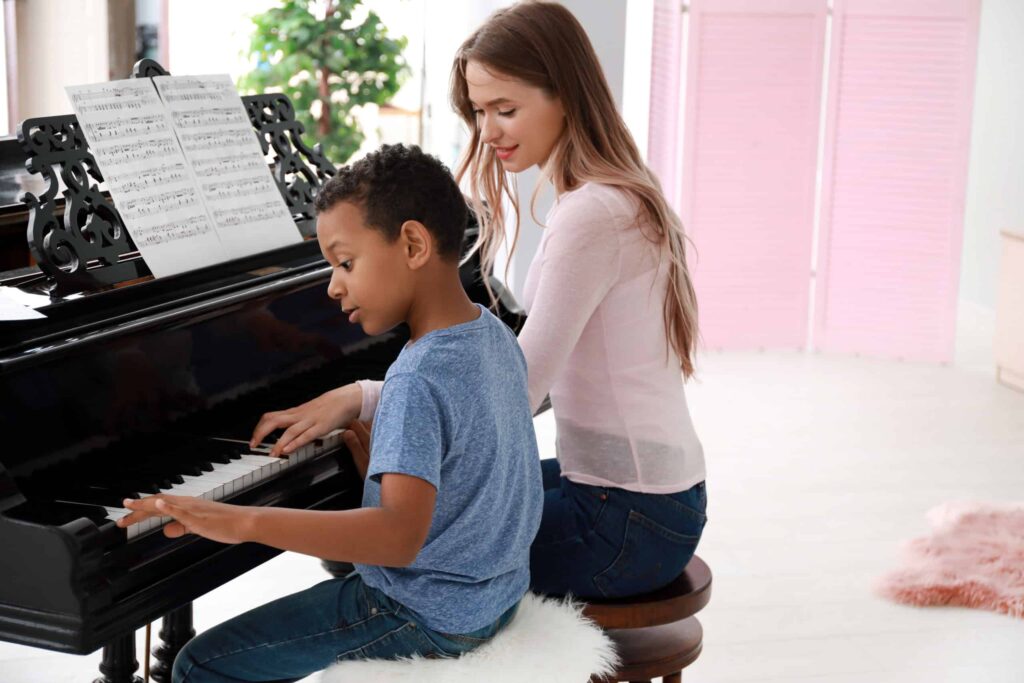 What Families Say About Us
Denver cello Lessons For Kids
Our cello teachers love when younger kids get involved in music. We recommend that your student be around 6 to 7 years old before beginning the cello. There are a variety of sizes in cello, and they are specifically built for young kids to get involved in music as soon as possible. If you are unsure as to whether or not your student will be comfortable on the cello, do not hesitate to contact us! We are dedicated to creating amazing musicians and providing memorable experiences in cello lessons. You will certainly not hesitate enrolling with us at Lessons In Your Home!
Lessons In Your Home students and teachers both share the same feeling: this is a special music school. Our cello instructors spend time carefully crafting a unique plan for each of their students, built to hone their strengths and refine their weaknesses. To achieve these goals, our educators use a variety of string method books to give music lessons structure and help your students set goals. They use many different books, such as: the Suzuki Method, Alwin Schroeder's method, and many more. Our cellists love these books because our students achieve at a much higher rate with their usage.
Getting cello Lessons Near You
Whether you're in Park Lake, West Colfax, or Aurora, we have cello teachers ready to meet you and thrilled to start working with you in the comfort of your own home. If you prefer online music lessons, our teachers have a vast range of virtual education experience, using awesome software such as Zoom and Google Meet. Lessons In Your Home instructors strongly advise in person lessons, as this helps them connect with their students more and being physically present is important to them. Whether we teach online or in person, our educators are deeply committed to the success and growth of our students. Contact us today to find out more about our teachers!
All Popular Instrument Lessons:
We have experienced local teachers for any instrument you can think of