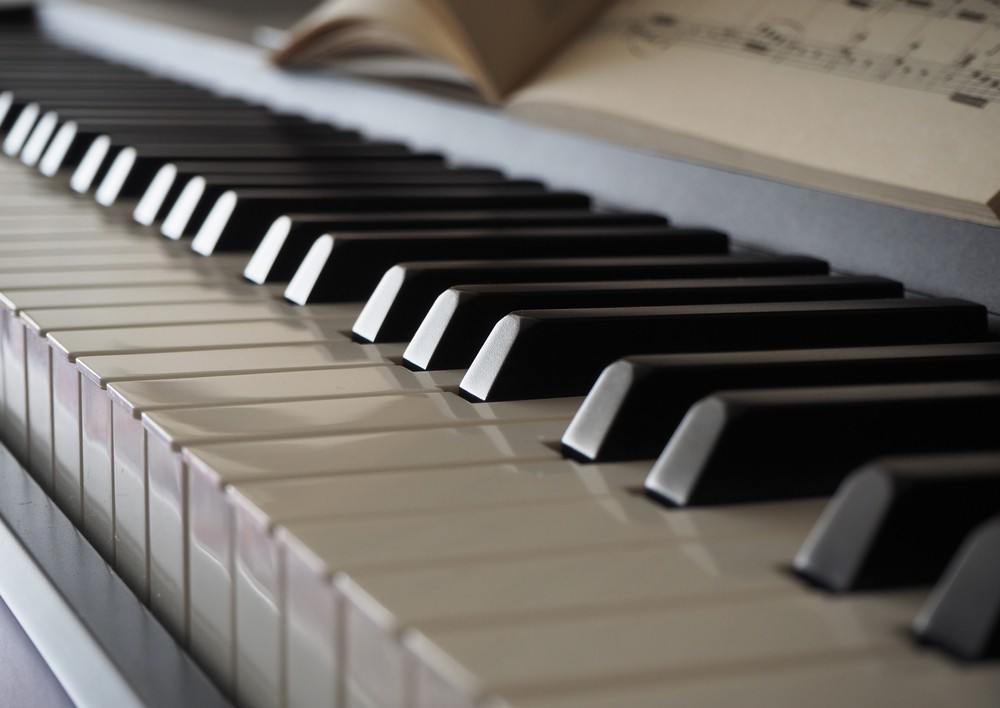 A piano recital is a great way to show off all your hard work and demonstrate all you've learned with family and friends. Share the gift of music with your loved ones when you participate in a piano recital after piano lessons. Lessons In Your Home connects you with passionate and professional piano teachers who come to your home and support you on your musical journey. As you prepare for your piano recital, it helps to understand a little bit more about piano recital etiquette. Here are some helpful tips for what to do before, during, and after your piano recital.
What to Do Before a Recital: Preparation & Practice
Perhaps the most important thing you can do before a recital is to practice regularly. The more you practice, the more comfortable you will be with the pieces you choose to perform. Practicing in front of your piano teacher, your family, and even your friends can also help prepare you for the limelight. Check out these recommendations on the importance of preparation and practice and what to do before a recital.
A Few Months Before the Recital
A few months before your piano recital, you will start focusing on the pieces you wish to play. Solidify your choices and get started polishing your performance. Practicing regularly will build muscle memory and ensure you are comfortable playing the piece. Take time to review your music and focus on any areas that may give you trouble. Your piano teacher can also provide you with personalized feedback to help refine your technique and interpretation of the pieces. In the months before your recital, you can start planning your program, including the order of the pieces, breaks, and any other important items to cover. You can also start to mentally prepare by practicing visualization and breathing exercises that will help you stay calm and focused during the recital.
Weeks Before the Recital
In the weeks before the recital, you should focus on fine-tuning your performance and preparing mentally for the event. Continue to practice your pieces, though you also want to ensure you conserve your energy for the recital. As you review your music, you can ensure you have all the details memorized. Your piano teacher can provide you with constructive feedback to help ensure your performance is as polished as possible. Continue to practice your pieces in front of an audience, even if it's your family or friends. This will help you stay comfortable and gain confidence when performing in front of a larger audience. Confirm the arrangements of the piano recital to put you at ease regarding scheduling and location. Finally, make sure you get enough rest and take care of yourself in the lead-up to the recital. Staying positive and relaxed in the days leading up to the recital will help put your mind at ease for your upcoming performance.
Day Before the Recital
The day before the recital, it's important to focus on mentally and physically preparing for this exciting event. You may choose to do a shorter practice session, perhaps focusing on the pieces you feel less secure about. Review your program and go over the order of pieces and whether you plan to make any introductions or announcements. Getting a good night's sleep before the recital will also help ensure you are well-rested and energized for the performance. Ensure you eat well-balanced meals throughout the days leading up to the recital to keep your energy levels up. The day before your piano recital, you can also mentally prepare by going through your mental routine and visualization exercises to help you stay calm and focused. Pack everything you need for the recital, including sheet music, pedals, and any other equipment you may need.
What to Do During the Recital: Etiquette & Reminders
Piano recitals can be so exciting, but they can also be a nerve-wracking experience for many. Whether you are nervous about your first piano recital or you are a parent nervous for your child, proper etiquette can help ensure the performance goes smoothly for both the performer and the audience. Here are some tips for piano students, parents, and friends for the upcoming recital:
Piano Recital Etiquette for Piano Students
Arrive at the recital location at least 15-30 minutes before the performance is scheduled to begin so that you have time to warm up and get comfortable. Dress appropriately in formal attire as appropriate for the occasion. This can also help you feel more confident and professional and will also show respect for the audience and the event. Treat the piano with care and respect, keeping food and drink away from all musical instruments. Follow the schedule and be ready to perform when it is your turn. While you perform, try to block out distractions and stay in the moment by playing with focus and concentration. You can acknowledge the audience after you finish playing with a bow or a nod. Show appreciation to the accompanist and event organizers as applicable. By following these tips on piano recital etiquette, you can help create a positive and enjoyable experience for everyone involved.
Piano Recital Etiquette for Parents & Friends
Parents and friends should also follow proper etiquette to ensure the performance goes smoothly for both your performer as well as other performers and the general audience. Make sure to arrive at the recital location before the performances are scheduled to begin so you can find a seat. Show respect for performers by remaining quiet during their performance. Avoid talking or making noise while they are playing, and take care to silence or turn off all electronic devices. You should also avoid flash photography or filming during the performance, which can be distracting for some performers. Attending a piano recital is also a great way to be a good role model for proper recital etiquette and to set an example for others to follow.
Hooray! Celebrate After the Recital for a Job Well Done
A piano recital can be a big accomplishment, so it's important to make time to celebrate and reflect on all your hard work and success. Share your experience with friends and family, and treat yourself to something special afterward. Take some time to enjoy the accomplishment, but don't forget to keep practicing! You can also seek feedback from your piano teacher to help you continue to improve and grow as a pianist. Remember to thank the people who have supported you throughout your preparation and start thinking about setting new goals and what you want the experience to be like next time.
Final Notes to Remember
Remember that having a piano recital is not the end goal but rather the beginning of a musical journey. Every recital is a great opportunity to learn and grow as a musician. Celebrate your progress and always strive for improvement as you learn to play the piano. You can schedule personalized, one-on-one private lessons with Lessons In Your Home.