Music Lessons In The Comfort Of Your Home
No fighting traffic, we come to you!
Lessons offered 9am-9pm, 7 days a week
Experienced, knowledgeable, passionate teachers
Lessons for all ages and skill levels
30-60 minutes sessions
Your availability is our priority
Free recitals
Find flute Lessons In Rockville With Our Private flute Teachers
In Washington DC, we are fortunate to employ a very large number of incredible flute teachers! Our flute teachers have performed at all the major local venues such as Carnegie Hall, Strathmore, the Kennedy Center, and even the Korean American Embassy here in DC. They have also participated in festivals such as "La Musica Lirica" in Italy and have been granted the Grand Prize at the International Hymn Competition. In 2007, one of our flute teachers was selected to represent the entire East Coast in the Music Teachers' National Association Competition. Each of our flute instructors has graduated from an accredited university – including the Peabody Conservatory, the University of North Texas, and Baylor University. With over 10 local flute teachers in our arsenal, we can guarantee that we will find the perfect fit for your family.
When you call Lessons In Your Home…

After answering any questions you might have, we'll pair you with a local teacher that best matches your age, schedule, skill level, and goals.

… and then we'll schedule your first month of lessons!
First Lesson Guarantee — If you don't LOVE your first lesson we can pair you with a teacher that better fits your situation. Or you can even cancel and pay us nothing.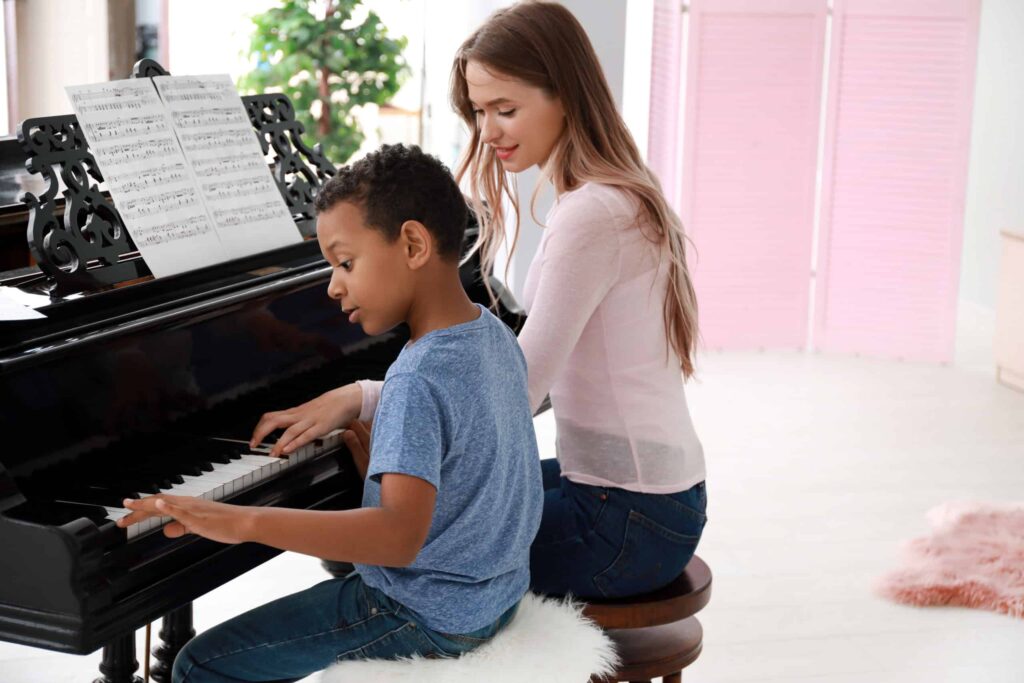 What Families Say About Us
Rockville flute Lessons For Kids
The flute is one of the most versatile instruments in the woodwind family. It can be used for all genres of music including: classical, jazz, baroque, and modern. Because of its versatility, the flute is a popular instrument among young aspiring musicians. When enrolling your child in flute lessons, it is important to note that it is both a physically and mentally demanding instrument. As is the case with most wind instruments, young beginners may encounter challenges due to smaller lung capacity. However, our teachers are fully equipped with the knowledge to provide your child with the finest instruction in the area. We create personalized lesson plans that adapt according to your child's learning style.
Getting flute Lessons Near You
Lessons In Your Home is a closely knit group of musicians who aspire to provide your family with convenient, low stress, high quality music lessons. Signing up for lessons has never been easier, and can be done directly from our website! Select your instrument(s), enter your zip code and basic contact info, and one of our directors will be in touch. To speak with us over the phone, you may also call the specific phone number for your local school, which is listed next to the interest form. Traditionally, our teachers travel to your home in order to provide you with the greatest convenience. However, we now offer virtual music lessons as well! Virtual instructors will meet with you via FaceTime, Google Meet, Skype, Zoom, or the video conference application that you most prefer. Get started today!
All Popular Instrument Lessons:
We have experienced local teachers for any instrument you can think of