Music Lessons In The Comfort Of Your Home
No fighting traffic, we come to you!
Lessons offered 9am-9pm, 7 days a week
Experienced, knowledgeable, passionate teachers
Lessons for all ages and skill levels
30-60 minutes sessions
Your availability is our priority
Free recitals
Find chorus Lessons In Houston With Our Private chorus Teachers
Here in Houston, we know that each voice is unique, and we strive to help each student strengthen and refine their individual voice! Our chorus teachers are highly trained professional musicians and teachers having graduated from schools like Rice, Juilliard and TCU. Our teachers regularly perform at local venues such as Discovery Green, Miller Outdoor Theater and even the Hobby Center. Our teachers instill healthy, sustainable techniques to ensure that singing can be a lifelong hobby or even future profession for our students in a variety of different styles from pop to musical theater to classical and so much more.
We are passionate about teaching private chorus lessons and to make learning the chorus fun. Our key to success is ensuring the best student/teacher relationship.
When you call Lessons In Your Home…

After answering any questions you might have, we'll pair you with a local teacher that best matches your age, schedule, skill level, and goals.

… and then we'll schedule your first month of lessons!
First Lesson Guarantee — If you don't LOVE your first lesson we can pair you with a teacher that better fits your situation. Or you can even cancel and pay us nothing.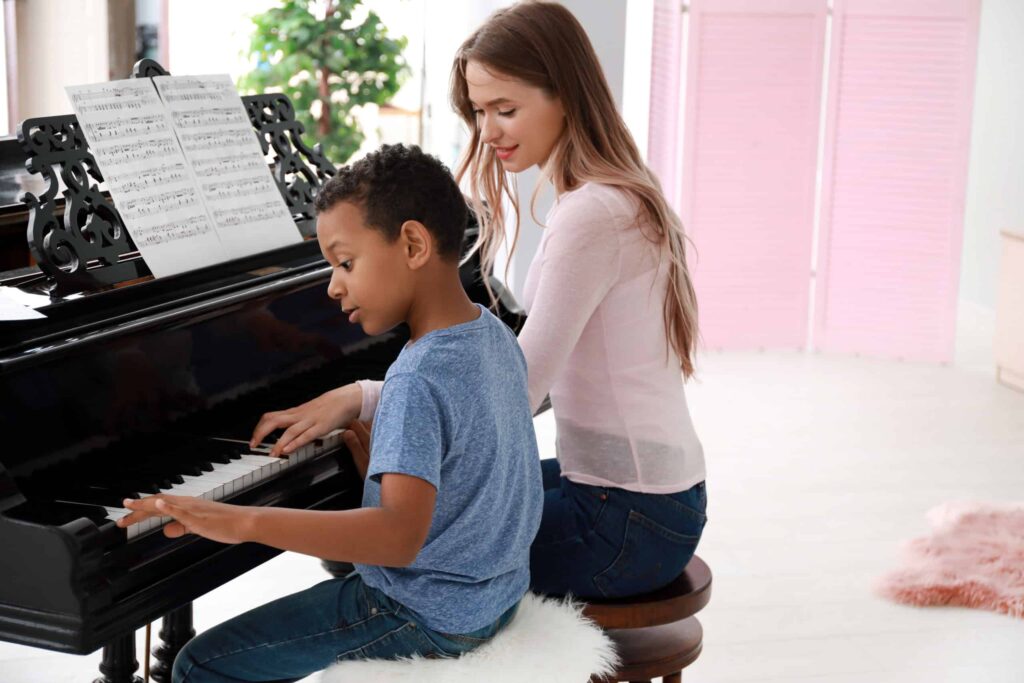 What Families Say About Us
Houston chorus Lessons For Kids
Our private chorus teachers work with children of all ages from elementary school through high school and beyond. We offer lessons based on the individual needs and goals of each student! Whether you're looking to start lessons for the first time or prepping for college auditions, our teachers are here to help your child meet their musical goals!
Getting chorus Lessons Near You
Are you searching "Chorus lessons near me?" There's no need to leave the house for music lessons near the Arboretum, Buffalo Bayou Park, Rothko Chapel or anywhere in between! We offer both in person and virtual music lessons, no matter where in the Houston metro area you live. Take the stress out of music lessons and let our teachers come to you!
All Popular Instrument Lessons:
We have experienced local teachers for any instrument you can think of