Music Lessons In The Comfort Of Your Home
No fighting traffic, we come to you!
Lessons offered 9am-9pm, 7 days a week
Experienced, knowledgeable, passionate teachers
Lessons for all ages and skill levels
30-60 minutes sessions
Your availability is our priority
Free recitals
Find banjo Lessons In Washington, DC With Our Private banjo Teachers
Did you know – Bluegrass music and banjo playing have a rich history in the DC metro area? Among our banjo teachers, Lessons In Your Home employs some of the area's greatest local banjo artists. Having studied at music schools such as Shenandoah Conservatory, Berklee College of Music, and American University, our teachers are experts in not only banjo playing, but education as well. Our teachers have also won awards such as the Wilson Center Guitar Festival and the Don B Murphy One Act Festival. They have also performed at local venues such as the Institute of Contemporary Art, and international venues in countries such as Italy and Ireland.
When you call Lessons In Your Home…

After answering any questions you might have, we'll pair you with a local teacher that best matches your age, schedule, skill level, and goals.

… and then we'll schedule your first month of lessons!
First Lesson Guarantee — If you don't LOVE your first lesson we can pair you with a teacher that better fits your situation. Or you can even cancel and pay us nothing.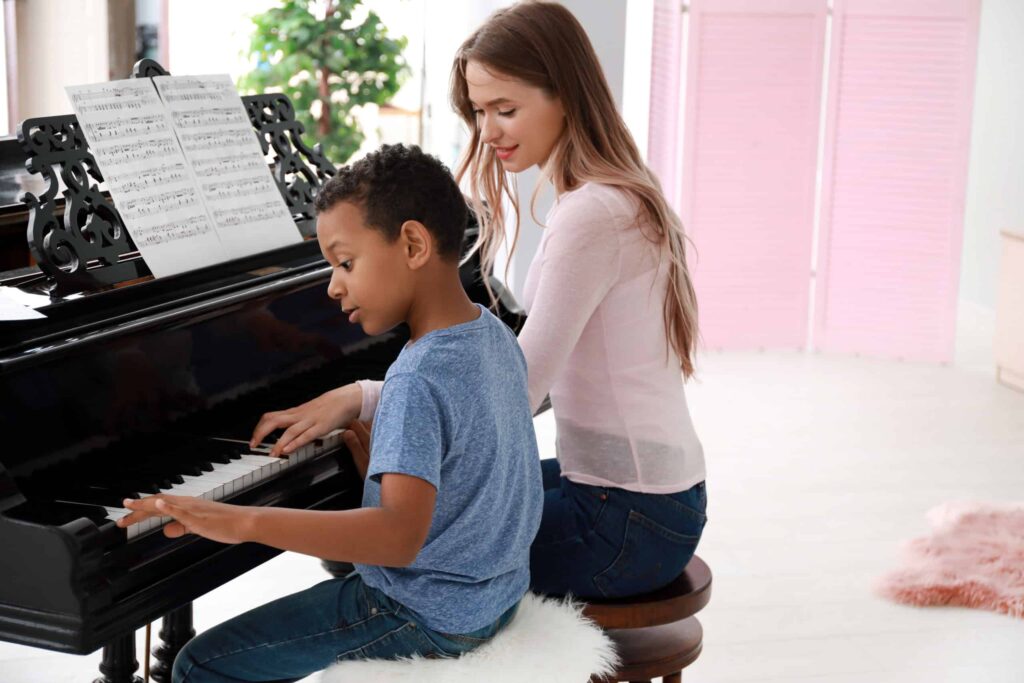 What Families Say About Us
Washington, DC banjo Lessons For Kids
Being so close to West Virginia and Appalachia, this 5 stringed, fingerpicked instrument has cultivated great popularity over the years. This instrument can be enjoyed by young kids and adults alike! To supplement their banjo lessons, our students are encouraged to partake in organizations such as the DC bluegrass union – which promotes the bluegrass music education, performance, venues, and events. Additionally, our young bluegrass musicians can enjoy specialized stores such as the House of Musical Traditions, and attend local gatherings and performances such as the Annual DC Bluegrass Festival.
Getting banjo Lessons Near You
At Lessons In Your Home, our priority is to nurture a love for music, your instrument, and to develop a strong bond between teacher and student. Our teachers undergo a rigorous interview process to assess musical skill, educational background, teaching competencies, and personality. This assessment process ensures that all our teachers are fully equipped to deliver the best banjo lessons that DC has to offer – whether it be in person or virtual music lessons! If you are searching for convenient, quality music lessons, look no further. Lessons In Your Home is always accepting new students – start today!
All Popular Instrument Lessons:
We have experienced local teachers for any instrument you can think of