Music Lessons In The Comfort Of Your Home
No fighting traffic, we come to you!
Lessons offered 9am-9pm, 7 days a week
Experienced, knowledgeable, passionate teachers
Lessons for all ages and skill levels
30-60 minutes sessions
Your availability is our priority
Free recitals
Find accordion Lessons In Miami/South Florida With Our Private accordion Teachers
Lessons in Your Home provides accordion lessons in Miami and South Florida! The accordion is a beloved instrument in many traditional and popular genres of music. This versatile instrument is easy to learn and fun! Our accordion instructors are ready to teach children through adults how to play this fun and beautiful instrument. They come from diverse musical backgrounds, being able to teach in many different styles.
No matter what level you are on the accordion, Lessons in Your Home will match you with the correct teacher to suit your needs. Our accordion instructors have training in beginner through expert techniques! They hold degrees from local and prestigious institutions such as the University of Miami and Florida International University. Accordion instructors at Lessons in Your Home are performers that you may have seen live at venues like the Adrienne Arsht Center, the Broward Center of the Performing Arts, and the Filmore in Miami Beach.
When you call Lessons In Your Home…

After answering any questions you might have, we'll pair you with a local teacher that best matches your age, schedule, skill level, and goals.

… and then we'll schedule your first month of lessons!
First Lesson Guarantee — If you don't LOVE your first lesson we can pair you with a teacher that better fits your situation. Or you can even cancel and pay us nothing.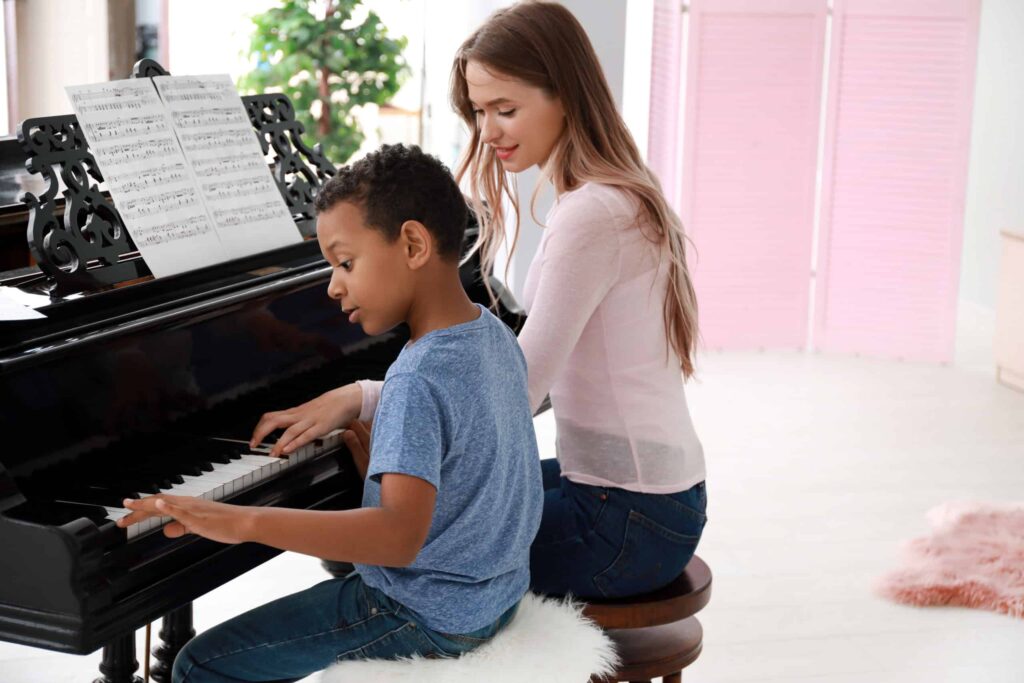 What Families Say About Us
Miami/South Florida accordion Lessons For Kids
Accordion is a fantastic instrument for children to learn because it's fun and easy to play! Its magic is in its mechanism! One hand plays the melody with the finger buttons while the other hand manipulates the bellows. The bellows are the part of the accordion that looks like pleats in its center. These bellows expand and contract as air passes through the metal reeds inside.
The accordion is light and portable. It is easy for young children to manipulate its buttons and bellows. We have had students attend accordion lessons as young as three years old, and children age five and older will love playing their accordion. Our teachers use standard method books for the accordion. These include books published by Hal Leonard and Alfred's Music Publishing.
Getting accordion Lessons Near You
The accordion is a fun, easy, and rewarding instrument to learn! Accordion instructors from Lessons in Your Home are excited to help start or continue your musical journey with the accordion! We serve the entire South Florida area, from Jupiter to Homestead! Our instructors teach in your home for utmost convenience. Online music lessons are also available on numerous virtual platforms. Contact us today to set up your first accordion lesson in Miami!
All Popular Instrument Lessons:
We have experienced local teachers for any instrument you can think of