Music Lessons In The Comfort Of Your Home
No fighting traffic, we come to you!
Lessons offered 9am-9pm, 7 days a week
Experienced, knowledgeable, passionate teachers
Lessons for all ages and skill levels
30-60 minutes sessions
Your availability is our priority
Free recitals
Find french horn Lessons In Dallas With Our Private french horn Teachers
Lessons In Your Home is honored to host some of the most dependable and neighborly French horn teachers in Atlanta. Most of our French horn teachers hold degrees and many of them graduated with honors for their exceptional musicality. They've become masters on the French horn! Talent aside, the personality and impeccable level of genre adaptability is what separates Lessons In Your Home French horn teachers from the rest. These teachers love teaching others how to play.
All of the teachers at Lessons In Your Home have successfully completed a meticulous interview process that guarantees their instrument proficiency as well as their people skills. If you're looking for French horn teachers in Atlanta, Lessons In Your Home can help!
When you call Lessons In Your Home…

After answering any questions you might have, we'll pair you with a local teacher that best matches your age, schedule, skill level, and goals.

… and then we'll schedule your first month of lessons!
First Lesson Guarantee — If you don't LOVE your first lesson we can pair you with a teacher that better fits your situation. Or you can even cancel and pay us nothing.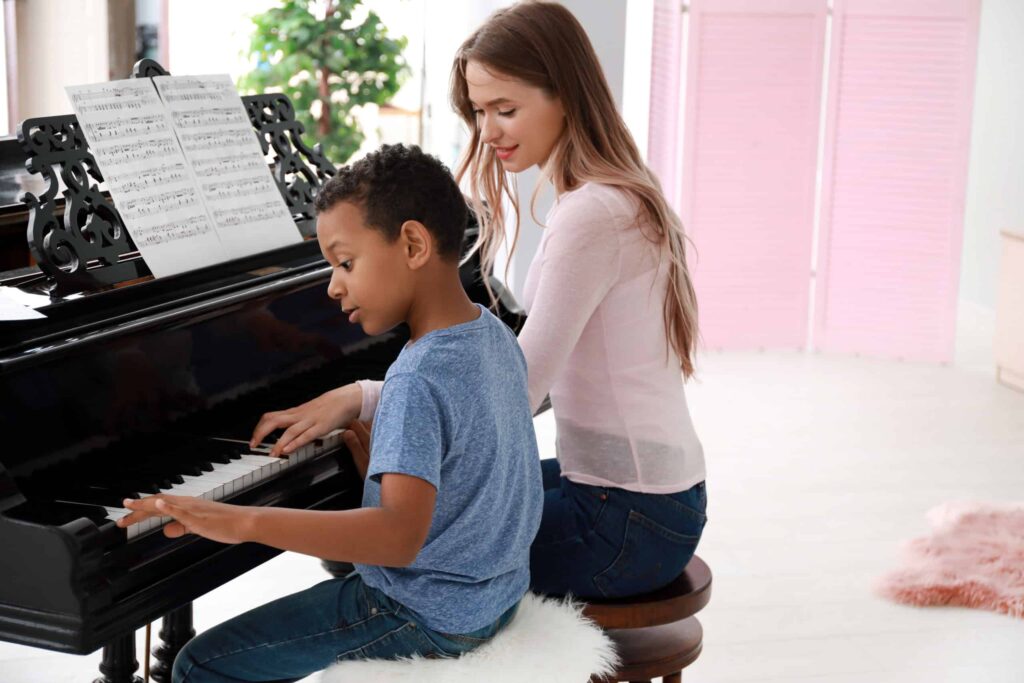 What Families Say About Us
Dallas french horn Lessons For Kids
Teachers at Lessons In Your Home love working with kids. Most of our young students don't start lessons until they're between 5 and 7 years old but our Atlanta French Horn Teachers have experience teaching children as young as age 3. The French horn can make beautiful music, so our teachers make French Horn lessons fun for kids in order to make them more effective. Your child will learn about music theory and the importance of breathing, but they'll also learn how to play their favorite songs on the French horn. It's a win-win!
Getting french horn Lessons Near You
Don't worry, we have French Horn teachers living both in and around the city of Atlanta that are eager to help you learn how to play! Our French Horn teachers are expert brass players and they're ready to start lessons right away. Looking for an even more convenient option? We also offer virtual music lessons via Zoom or Skype!
All Popular Instrument Lessons:
We have experienced local teachers for any instrument you can think of