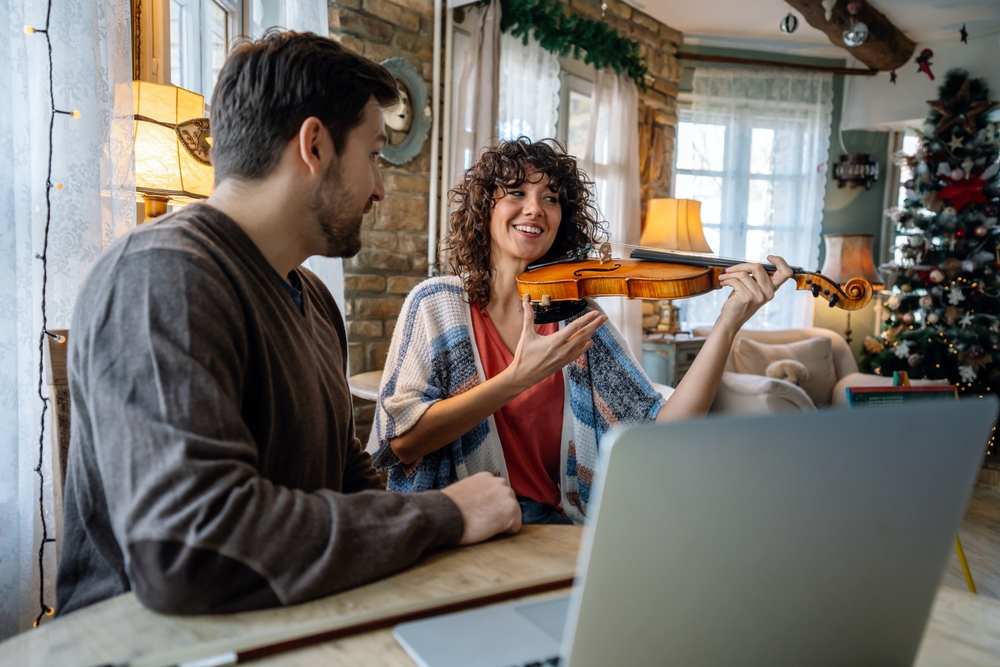 Wouldn't it be wonderful if you could learn to play a musical instrument in just a few minutes? Imagine all the songs you could play and entertain family and friends with a delightful musical experience. While learning a musical instrument can be an incredibly valuable skill, it is not something you pick up overnight. In fact, the world's best musicians continue to learn, practice, and refine their skills throughout their lives.
Learning a new instrument takes lots of practice, and how long it takes to learn the violin depends on one key factor: You! There are many ways to help you achieve your goals for learning the violin, including regular violin lessons and incorporating practice into your daily life, just like your other routines. The more time and energy you devote to learning the violin, the faster you will reach your goals and learn to perform beautiful music. The other thing we like to stress at Lessons In Your Home is about being consistent!
What Are Your Violin Learning Goals?
Before you get started with violin lessons, it helps to jot down your goals for learning the violin. Do you want to learn violin for fun, to play music with family and friends? Do you want to become a professional violinist? Or perhaps you want to join a local musical group or orchestra.
Even if you don't have an idea of what the end goal is of lessons, our teachers will help set goals for where you want to be in your musical journey in 3-6 months, 1 year, and even 5 years from now. Setting goals for learning the violin can help you gain a sense of accomplishment along the way.
1-6 Months: Learning Violin Fundamentals
The first thing you will do when learning any new instrument is to start with the fundamentals. The fundamentals are the building blocks of becoming a proficient violinist. In your first month of violin lessons, you will learn about the parts of your violin and how to care for your new instrument. This will include how to tighten and rosin your bow, how to read notes, and how to ensure proper posture for playing the violin. During the first few months, you will learn techniques like pizzicato, or plucking the violin strings. This helps you learn where to place your fingers on the fingerboard correctly. Other violin fundamentals include how to bow open strings and control the weight and sound of the bow.
6-12 Months: Developing Violin Techniques & Skills
As you become more familiar with the fingerboard and how to position your fingers, you will gain technique and confidence in holding your instrument and bow correctly. Through developing these skills, you can start to play notes other than open strings. During violin lessons, you can learn simple tunes that you can practice in between sessions. Learn how to cross strings more effectively and get comfortable with using the entire length of your bow. This will open you up to more complex tunes that can help you develop your skills. You will develop violin techniques and skills like staccato and legato bowing in a variety of songs.
12-24 Months: Becoming a Skilled Violinist
Once you have been playing violin for a year, you will become even more confident in your skills. You will know how to play many notes and rhythms, which allows you to explore more songs across genres like classical, pop, rock, and folk. During your first year of violin lessons, you may have focused primarily on your first three fingers. As you move into your second year of violin lessons, you can begin to incorporate your fourth finger (pinky) and play in other keys. As you learn how to become a skilled violinist, you will learn how to bounce your bow, play faster, and even notice new markings on your sheet music. Other techniques you will pick up during this time frame may include double stops and triplets and how to play with vibrato.
Things to Keep in Mind When Learning the Violin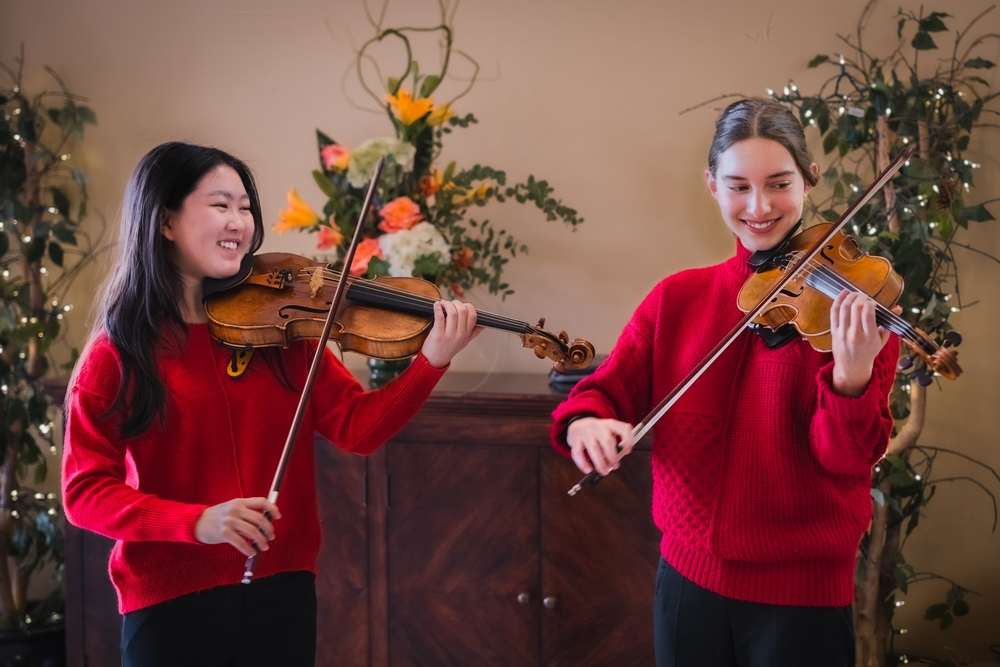 Learning how to play a musical instrument is a journey, not a race. Here are some things to keep in mind when learning the violin:
Find a Violin Teacher
Finding a violin teacher for lessons is a key aspect of learning how to play a musical instrument. Consider private violin lessons in the comfort of your own home with a teacher who has the passion, skills, and expertise to provide lessons for all ages and skill levels.
Take the Time to Learn Violin
Making time to learn the violin will help you reach your goals. The more time you dedicate to learning the violin, the more comfortable you will become with this new instrument in your hands. When you take the time to learn violin, you start to incorporate the instrument into your daily habits and routines, and it can become something you look forward to each day.
Explore Different Genres with Your Violin
As you learn the violin, you will want to explore a variety of different genres with your violin. From classical music to pop and rock, learning to play in many different genres will open your eyes to all the possibilities and help you make strong connections with your learning experience.
Practice the Violin Consistently
Scheduling violin lessons will help you stay consistent with practicing the violin. You will also want to make time in between lessons to practice so that you create muscle memory for the proper posture and keep your skills fresh.
Know that Learning the Violin Never Stops
Learning the violin never stops, and you can be a life-long learner of the violin, no matter your skill level. No matter where you live, your age, or your skill level, get private violin lessons with Lessons in Your Home. We pair you with a local violin teacher who best suits your goals and schedule your first month of lessons. Call or contact us today to get started and learn more about our First Lesson Guarantee!