Music Lessons In The Comfort Of Your Home
No fighting traffic, we come to you!
Lessons offered 9am-9pm, 7 days a week
Experienced, knowledgeable, passionate teachers
Lessons for all ages and skill levels
30-60 minutes sessions
Your availability is our priority
Free recitals
Find cello Lessons In Miami/South Florida With Our Private cello Teachers
Lessons in Your Home provides quality cello instruction in Miami from some of the best music teachers in the nation. The "Lessons in Your Home" pedagogy focuses on the student's individual needs as we strive to have the best teacher and student relationship. Cello instructors from Lessons in Your Home hold prestigious positions in education and have successful careers as performers. We proudly have a diverse and talented group of innovative teachers. Educators from Lessons in Your Home perform the cello for both South Florida and international audiences. They hold orchestra director positions at schools, such as Marjory Stoneman Douglas High School in Parkland. Our instructors hold degrees from esteemed institutions such as The University of Miami, Suny Purchase, and Florida International University. Miami Cello Teachers for "Lessons in your Home" have worked with Grammy award-winning producers and artists, and have been featured on radio and television, including the Spanish hit show "Mira Quien Baila."
When you call Lessons In Your Home…

After answering any questions you might have, we'll pair you with a local teacher that best matches your age, schedule, skill level, and goals.

… and then we'll schedule your first month of lessons!
First Lesson Guarantee — If you don't LOVE your first lesson we can pair you with a teacher that better fits your situation. Or you can even cancel and pay us nothing.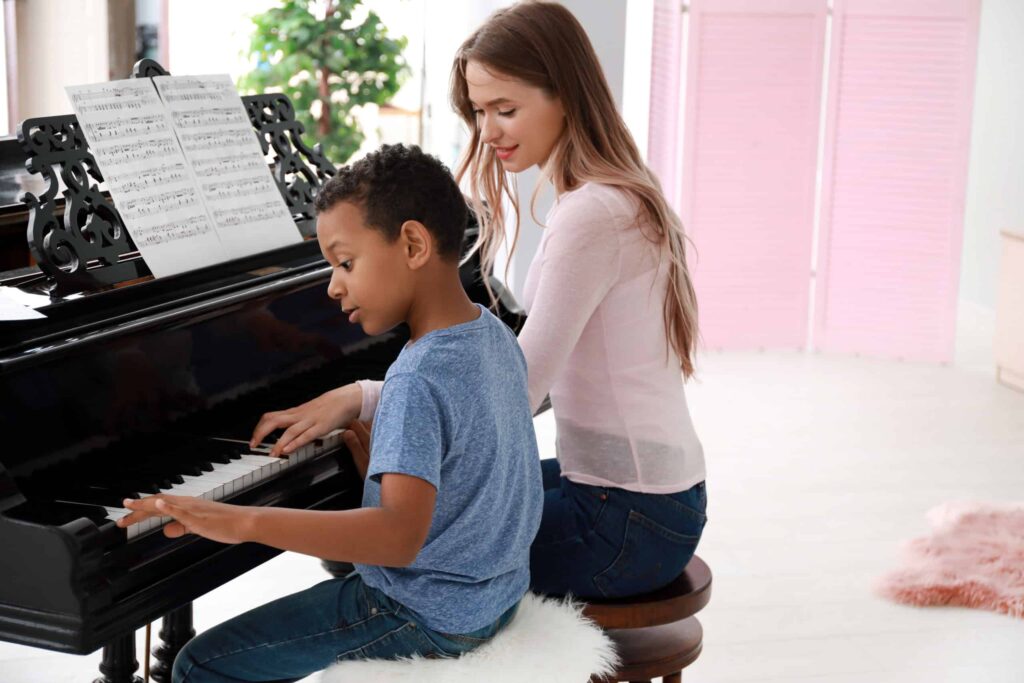 What Families Say About Us
Miami/South Florida cello Lessons For Kids
Many of our best cello students are children. If you start your child early in music education they will receive many benefits. These include improved math and verbal skills, excellent grades in school, and problem-solving skills. The most important thing is music will bring joy to your kid's heart!
Our teachers use a variety of innovative and traditional methods, with many holding Suzuki certifications. Cello lessons are available to all ages from young children to seniors. Everyone can benefit from the joy of learning music, as our focus is to work with the client's unique needs and goals. Advanced pupils have received awards and scholarships to some of the best music programs in the country. Lessons in Your Home cello students learn beginning through advanced cello techniques in intonation, positioning, ear-training, and artistic phrasing.
Getting cello Lessons Near You
Our Miami Cello Instructors teach throughout the entire South Florida Region. You will find teachers from Palm Beach to Homestead. No matter where you are in Miami, we have a qualified and dedicated instructor available for you. In-Home Lessons are convenient and allow the student to learn in an environment where they feel comfortable. We love personal involvement in our lessons, and many times we have even had families that study music and play together!
For students that prefer studying online, we offer virtual music lessons using platforms such as Zoom, Skype and more! To set up your first lesson contact us for more information!
All Popular Instrument Lessons:
We have experienced local teachers for any instrument you can think of