Music Lessons In The Comfort Of Your Home
No fighting traffic, we come to you!
Lessons offered 9am-9pm, 7 days a week
Experienced, knowledgeable, passionate teachers
Lessons for all ages and skill levels
30-60 minutes sessions
Your availability is our priority
Free recitals
Find banjo Lessons In Miami/South Florida With Our Private banjo Teachers
Lessons in Your Home offers banjo instruction in Miami and South Florida. Our Professional banjo teachers have studied at prestigious universities such as the Berklee School of Music and the Frost School of Music. They are active as pedagogues and performers. Banjo instructors are experts in contemporary and classical musical styles. Their combined vast experiences as solo and ensemble performers allow them to prepare their students for all types of performance opportunities. Students have participated in musical festivals at the Frost School of Music in Miami and the Interlochen Center of the Arts. Whether you are a novice or professional, our instructors are ready to guide you on the banjo! Lessons are innovative, personalized, and fun!
When you call Lessons In Your Home…

After answering any questions you might have, we'll pair you with a local teacher that best matches your age, schedule, skill level, and goals.

… and then we'll schedule your first month of lessons!
First Lesson Guarantee — If you don't LOVE your first lesson we can pair you with a teacher that better fits your situation. Or you can even cancel and pay us nothing.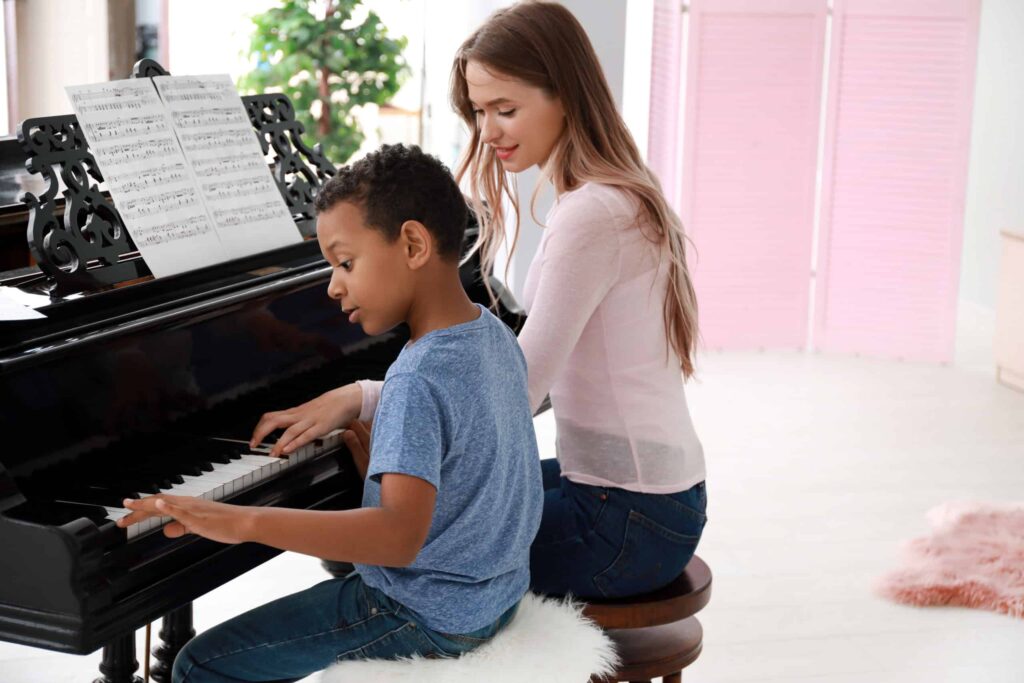 What Families Say About Us
Miami/South Florida banjo Lessons For Kids
The banjo is an easy and fun instrument for kids to learn! The set-up is simple, and it's easy to find banjos that are light and easy for children to handle. Children, starting as early as five years old, can learn how to play the banjo. Banjo music shines in fun styles of music, from rock, country, and blues! Your kid will be strumming along with their favorite folk tunes in no time! Lessons in Your Home banjo teachers are patient, caring, and dedicated to making banjo lessons for kids stimulating and fun!
Getting banjo Lessons Near You
Lessons in Your Home is a nationwide company that serves the entire Miami/South Florida area. Our instructors will come to your home! They are ready to begin immediately. Enjoy studying the banjo in the convenience of your residence. Children can feel comfortable when they can play and learn the banjo within their creative surroundings! We also offer virtual music lessons on all online platforms! Contact us today to set up your first banjo lesson!
All Popular Instrument Lessons:
We have experienced local teachers for any instrument you can think of