Music Lessons In The Comfort Of Your Home
No fighting traffic, we come to you!
Lessons offered 9am-9pm, 7 days a week
Experienced, knowledgeable, passionate teachers
Lessons for all ages and skill levels
30-60 minutes sessions
Your availability is our priority
Free recitals
Find woodwinds Lessons In Houston With Our Private woodwinds Teachers
At Lessons In Your Home we proudly offer woodwind lessons (In-Home & Virtual) from the best and highly acclaimed teachers. Many of our music teachers are also professional woodwind performers with local groups such as the Houston Symphony. They can be found performing at many local venues such as House of Blues Houston, White Oak Music Hall or the Wortham Center.
Our music tutors are selected because they love music and truly care about their students, and believe that training and learning musical skills should be fun and rewarding. They will work with you to ensure weekly lessons are geared towards each student's unique musical and instrumental goals, cultivating their musical talents from the beginning and onward.
When you call Lessons In Your Home…

After answering any questions you might have, we'll pair you with a local teacher that best matches your age, schedule, skill level, and goals.

… and then we'll schedule your first month of lessons!
First Lesson Guarantee — If you don't LOVE your first lesson we can pair you with a teacher that better fits your situation. Or you can even cancel and pay us nothing.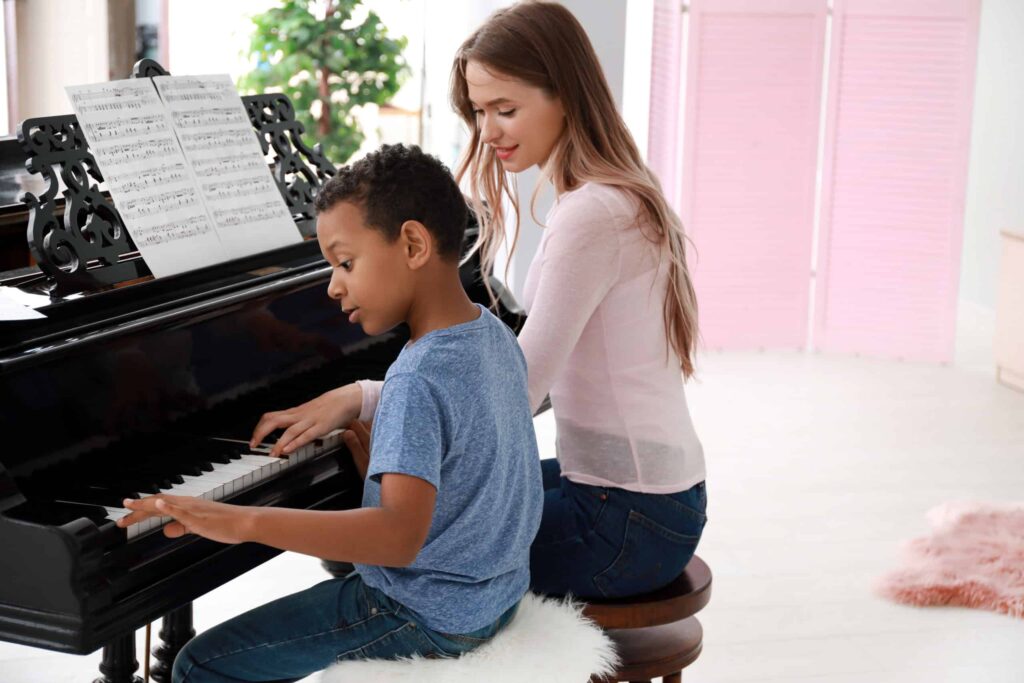 What Families Say About Us
Houston woodwinds Lessons For Kids
Woodwind instruments including flute, clarinet, oboe, bassoon, and saxophone are great for school-aged children to learn and make up many school bands and orchestras. Private in-home music lessons can greatly supplement the school music experience, giving your child the confidence and advanced instruction to help them excel and improve playing their instruments. This gives students a number of opportunities to play in a variety of ensembles and not only obtain essential ensemble playing experience, but also form comradery with their fellow student musicians.
Getting woodwinds Lessons Near You
At Lessons In Your Home we make it convenient for students to access quality musical instruction fitting into every busy schedule. Our teachers come right to your home for every lesson, plus we offer virtual music lessons, too. Our online music lessons are taught by local music teachers with live lessons tailored to your family! No matter if you live in the shadow of NASA Space center or near Market Square or Memorial Park, we have woodwind teachers all over greater-Houston ready to teach your or your child.
Contact us today for more information on our wonderful team of woodwind instructors and how your child can get started on their own musical journey!
All Popular Instrument Lessons:
We have experienced local teachers for any instrument you can think of