Music Lessons In The Comfort Of Your Home
No fighting traffic, we come to you!
Lessons offered 9am-9pm, 7 days a week
Experienced, knowledgeable, passionate teachers
Lessons for all ages and skill levels
30-60 minutes sessions
Your availability is our priority
Free recitals
Find fiddle Lessons In Houston With Our Private fiddle Teachers
Houston is home to a vibrant music community, ranging the whole spectrum of instruments and musical styles, even the fiddle. Our fiddle teachers have received well-rounded training to include multiple styles of playing, including fiddling. Our fiddle instructors are active performers as well as teachers in the area, allowing them to stay in top shape, ensuring high quality instruction in lessons. They use a variety of methods and will help students build the right curriculum to meet their needs, including level and style.
The fiddle uses the same basic techniques as violin and uses similar playing techniques often found in classical violin music. Our instructors will be able to help beginners to both their violin and fiddle music as well as seasoned violin players who are new to fiddling.
When you call Lessons In Your Home…

After answering any questions you might have, we'll pair you with a local teacher that best matches your age, schedule, skill level, and goals.

… and then we'll schedule your first month of lessons!
First Lesson Guarantee — If you don't LOVE your first lesson we can pair you with a teacher that better fits your situation. Or you can even cancel and pay us nothing.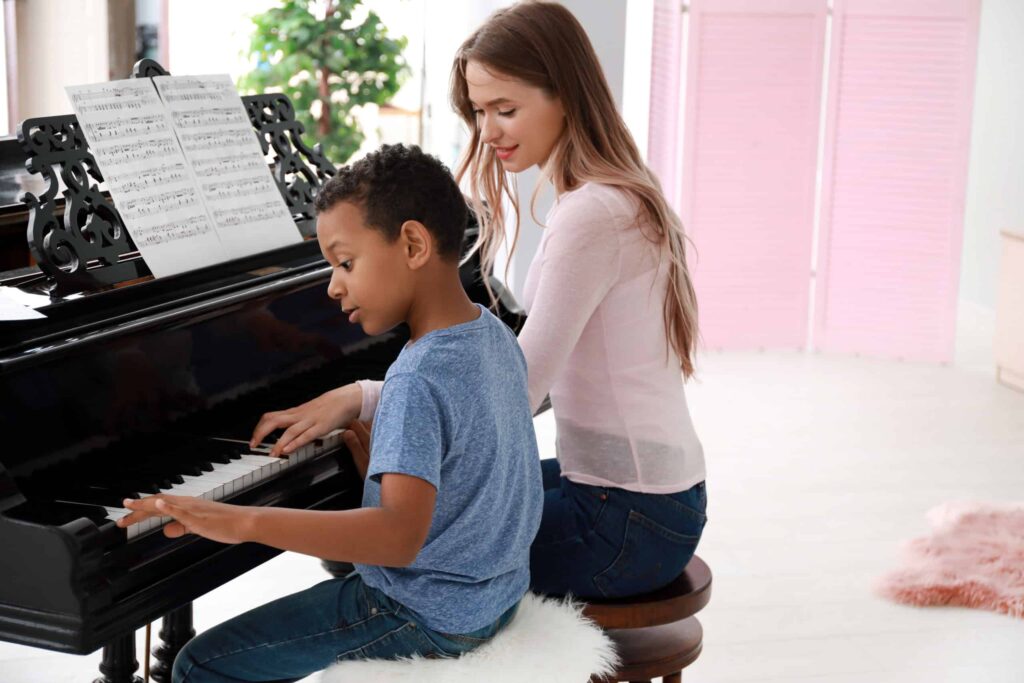 What Families Say About Us
Houston fiddle Lessons For Kids
Many young students begin violin lessons at a very early age, and young students can also start fiddle lessons. The basic techniques are the same between violin and the fiddle. The main difference is the style of music. The Mark O'Conner method books are a good place to start for beginning fiddlers who are also new to the instrument. Other books and ear training can be used for kids who have had violin experience but want to explore a new genre of music. Other method books and materials will be used for players who have had some experience with violin. Our instructors will form the best curriculum to match the student's needs.
In addition, having lessons at home often makes younger students more comfortable, ensuring successful lessons. Parents can also listen in on lessons, especially for younger students who need help practicing throughout the week.
Getting fiddle Lessons Near You
Our instructors provide high quality instruction at your convenience. Our instructors travel across the Houston area, including Katy, Humble, and Baytown. Most instructors also offer Zoom or Skype virtual lessons, allowing for even more flexibility and allowing instructors to teach students from across the country. Contact us for more information or to sign up for lessons!
In addition, our fiddle instructors come to you, saving you travel time and allowing for the greatest flexibility so you can pursue your musical interests.
All Popular Instrument Lessons:
We have experienced local teachers for any instrument you can think of