Music Lessons In The Comfort Of Your Home
No fighting traffic, we come to you!
Lessons offered 9am-9pm, 7 days a week
Experienced, knowledgeable, passionate teachers
Lessons for all ages and skill levels
30-60 minutes sessions
Your availability is our priority
Free recitals
Find tuba Lessons In Greenwood With Our Private tuba Teachers
Our tuba instructors are decorated professional musicians with a wide range of performing experience. Lessons In Your Home values the unique perspective that our tuba teachers have. They have studied at some of the best music schools around the country, such as Central Washington University, the University of Texas in Austin, and Louisiana State University. They bring passion, expertise, professionalism, and engaging personalities to each and every lesson.
When you call Lessons In Your Home…

After answering any questions you might have, we'll pair you with a local teacher that best matches your age, schedule, skill level, and goals.

… and then we'll schedule your first month of lessons!
First Lesson Guarantee — If you don't LOVE your first lesson we can pair you with a teacher that better fits your situation. Or you can even cancel and pay us nothing.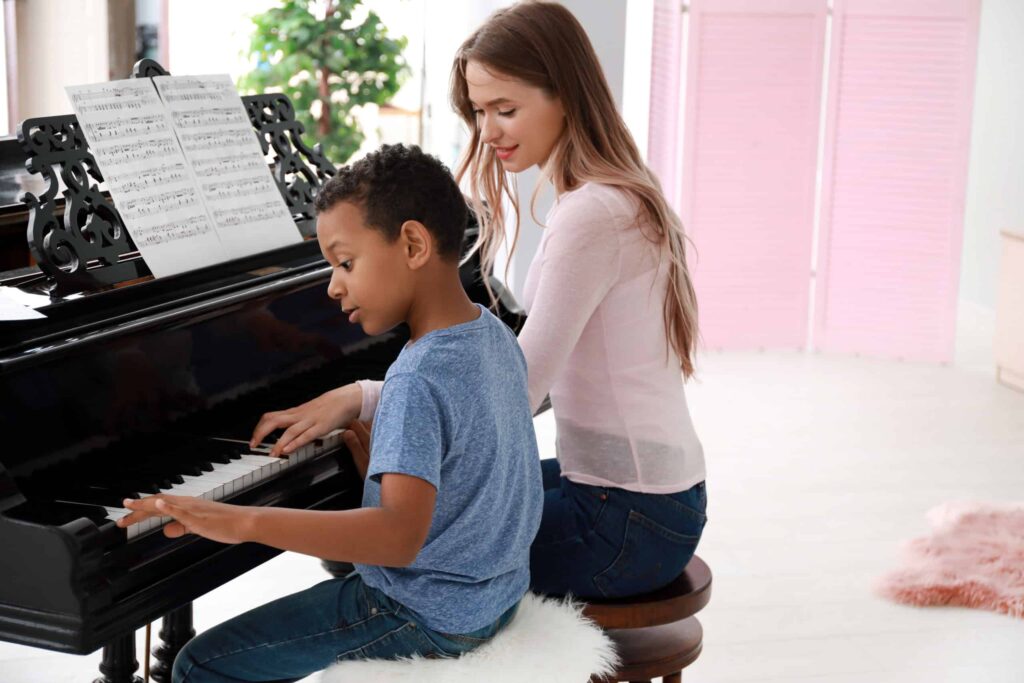 What Families Say About Us
Greenwood tuba Lessons For Kids
Lessons In Your Home teachers are always thrilled to see younger students take an interest in music. Our tuba instructors recommend that your student be at least 8-9 years old to start the tuba. In some cases, students may need to be even older. Full-size tubas weigh up to 35 lbs, but Lessons In Your Home teachers are clever. They have different ideas to help teach your student the fundamentals of playing the tuba without getting to the full-size instrument too soon. Whether they begin on a different brass instrument or a smaller tuba, this is all valuable experience. While it is different for each student, we always recommend starting as early as you can!
In lessons, our teachers use a wide range of tuba method books including: Rubank, Accent on Achievement, and Essential Elements. We highly value learning proper technique while maintaining fun and exciting tuba lessons!
Lessons In Your Home is a unique school in that we treat every lesson as a personally crafted experience. Our teachers commit themselves to the success of their students, and their lesson plans are delicately crafted to meet each students' needs and desires. And you are no exception!
Getting tuba Lessons Near You
Whether you're in North Seattle, Bellevue, Eastlake, or Redmond, we've got you covered. Our tuba teachers are ready to meet you and start working with you. Lessons In Your Home strongly recommends in person lessons, as our instructors can connect with students better and they love being physically present with you. If you prefer virtual music lessons, we are happy to accommodate your preferences. Either way, Lessons In Your Home instructors take music education very seriously. Contact us today to find out more about our teachers!
All Popular Instrument Lessons:
We have experienced local teachers for any instrument you can think of