Music Lessons In The Comfort Of Your Home
No fighting traffic, we come to you!
Lessons offered 9am-9pm, 7 days a week
Experienced, knowledgeable, passionate teachers
Lessons for all ages and skill levels
30-60 minutes sessions
Your availability is our priority
Free recitals
Find brass Lessons In Falls Church With Our Private brass Teachers
Trumpet, trombone, tuba, and similar instruments are grouped in what is called the "brass family". Here at Lessons In Your Home, we are also a family! Our family of brass teachers come from a variety of different backgrounds – some jazz, some classical, some rock – but all excited to share their knowledge with you! Our teachers are all licensed professionals from universities such as Peabody, Yale, Shenandoah Conservatory, and James Madison University. Like our other instrumentalist teachers, our brass instructors have a joy for performing as well as educating. Some have performed in the greater DC area, and others have enjoyed national competitions such as the Aspen Music Festival, International Horn Competition of America, and even parts of Europe and South Africa. Although they are known internationally, our teachers have settled in Washington D.C. and seek to provide you and your students with fun, educational, and affordable music lessons.
When you call Lessons In Your Home…

After answering any questions you might have, we'll pair you with a local teacher that best matches your age, schedule, skill level, and goals.

… and then we'll schedule your first month of lessons!
First Lesson Guarantee — If you don't LOVE your first lesson we can pair you with a teacher that better fits your situation. Or you can even cancel and pay us nothing.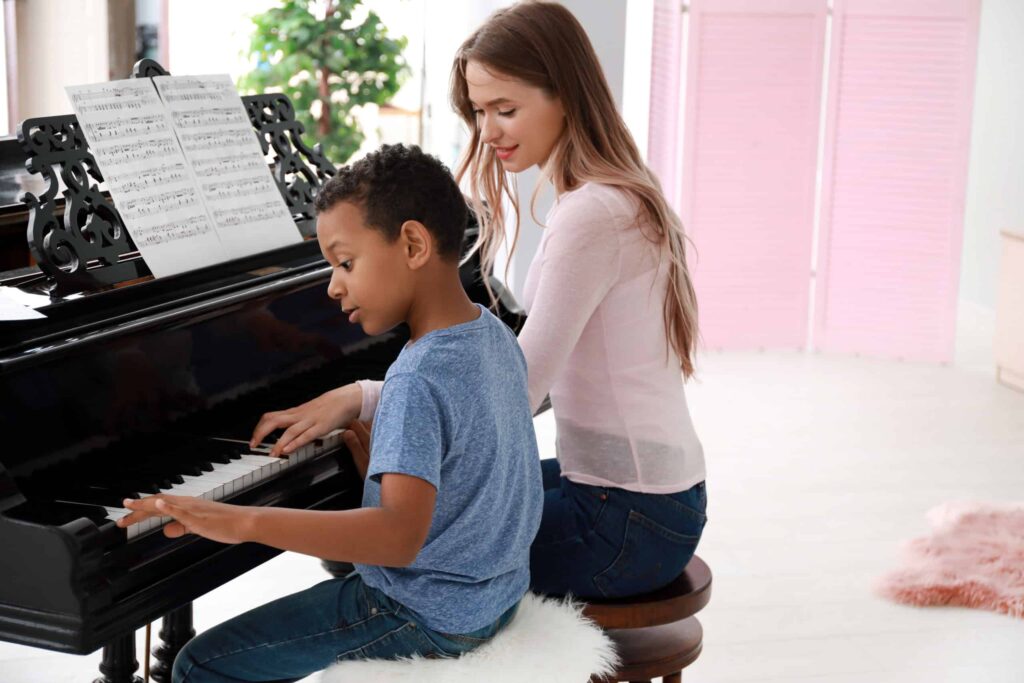 What Families Say About Us
Falls Church brass Lessons For Kids
When choosing a first instrument, it is hard to know where to start. Our brass teachers are here to assist you with taking those first steps! In beginner brass lessons, your student will learn about embouchure, breath support, valves, music reading, and much much more!
Since all of our brass teachers are multi-instrumentalists, it is easy to switch instruments if a particular instrument is not the best fit. Our music instructors teach from personalized music lessons that they develop for your child specifically. This means that each lesson is tailored to meet your students' musical skill level, cognition level, and attention span. This allows for steady and consistent development for young beginners – paving the way for a strong musical foundation.
Getting brass Lessons Near You
Our directors will place you with a teacher that we believe best fits your schedule, your personality, and your level of ambition, no matter if you're in DC, Arlington, VA, Bethesda, MD, or anywhere in between. After being assigned to a teacher, they will guide you on what books to purchase, what type of practice schedule to instill, and give weekly feedback on your students' progress. Additionally, these lessons can take place in person or virtually! Thanks to new developments in our technology, we can offer online music lessons over FaceTime, Google Meet, Skype, or any other video meeting that you prefer. Getting lessons has never been easier – get started today!
All Popular Instrument Lessons:
We have experienced local teachers for any instrument you can think of