Music Lessons In The Comfort Of Your Home
No fighting traffic, we come to you!
Lessons offered 9am-9pm, 7 days a week
Experienced, knowledgeable, passionate teachers
Lessons for all ages and skill levels
30-60 minutes sessions
Your availability is our priority
Free recitals
Find bassoon Lessons In Dallas With Our Private bassoon Teachers
Our roster of bassoon teachers at Lessons In Your Home is truly a collective of excellence. In Atlanta, our teachers have musical education from some of the country's most notable schools like UGA, University of Michigan and University of North Texas. Their skills specialize in different genres and have experience in ensemble and solo careers. With most being Atlanta natives, our teachers are well suited to meet students where they are and connect them to wider music opportunities in Georgia. Our teachers bring a variety of fun, creativity, and in-depth learning for all students.
We are intentional about providing bassoon lessons that encourage a substantial and enjoyable learning process. Each teacher is vetted in an intense process to ensure students receive quality lessons. Our key to success is guaranteeing the best student/teacher relationship for enjoyable and effective lessons. In Atlanta, our bassoon teachers are ready to meet eager students and share their love of music.
When you call Lessons In Your Home…

After answering any questions you might have, we'll pair you with a local teacher that best matches your age, schedule, skill level, and goals.

… and then we'll schedule your first month of lessons!
First Lesson Guarantee — If you don't LOVE your first lesson we can pair you with a teacher that better fits your situation. Or you can even cancel and pay us nothing.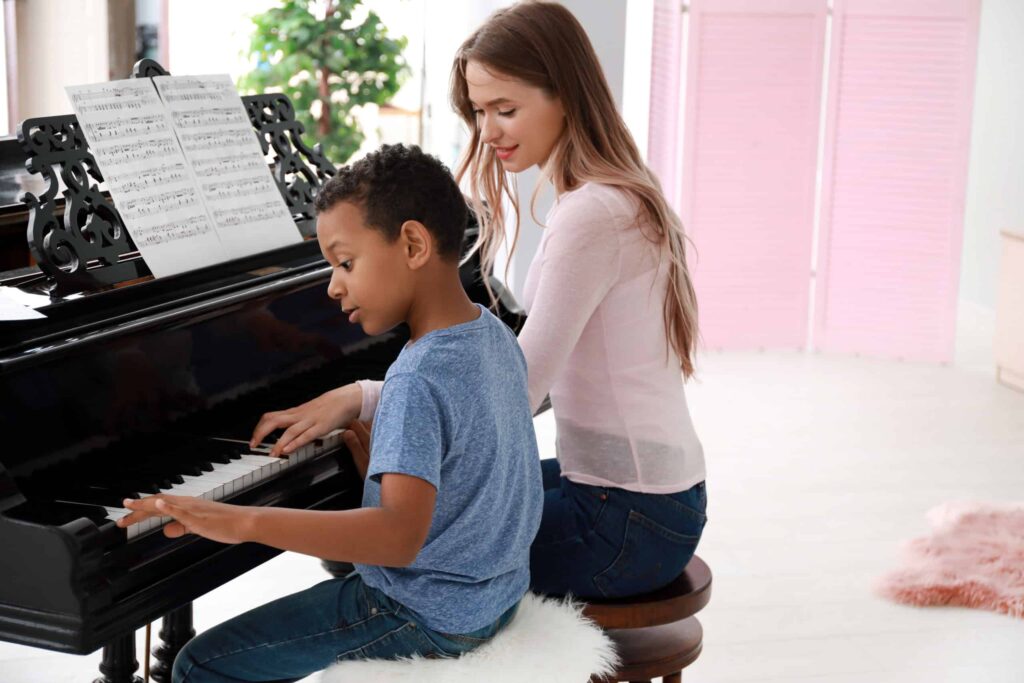 What Families Say About Us
Dallas bassoon Lessons For Kids
Lessons In Your Home specially caters to teaching children. The majority of our students are kids and we love to foster the excitement and potential for learning that children have to offer. The bassoon is attractive to young aspirers because of its unique shape and the way the instrument stands out compared to other woodwind or brass instruments. Many learners also fall in love with the resonant and peculiar sound that greatly contributes to orchestral and band music. Like other instruments, learning the bassoon has complex aspects to learn but private lessons help students grasp all the techniques necessary to become a successful player. Lessons in Your Home teachers have experience teaching students of all levels, ages, and learning styles and provide lessons that work with each family's pace.
Getting bassoon Lessons Near You
If you are anywhere in the Atlanta area and would like to begin bassoon lessons, you are in the right place! We are fortunate to have teachers all across the metro area, from Stone Mountain to Canton, Tyrone and Powder Springs, making bassoon lessons more accessible for you. We offer in-person and virtual music lessons with aims to adjust to the flexibility of students' schedules as well. Contact us to learn more information and we look forward to hearing from you!
All Popular Instrument Lessons:
We have experienced local teachers for any instrument you can think of